China Intellectual Property Officers visited Han's Laser

Release-Zeit:2019.05.30

Ansichten:654Times
On the afternoon of May 22nd, the delegation of the China Intellectual Property Office visited the Han's Laser Technology Center. The delegation consisted of the Preliminary examination Department, the Review Department, the Mechanics Department, the Communication Department, the Medicine Department, the Photoelectric Department etc., and led by Sun Keliang, the director of the Chinese Intellectual Property Office. The Chairman's assistant of Han's Laser, Wang Lei, and Liu Xiaohong, the Director of the Standards and Intellectual Property Management Department, hosted the delegation together.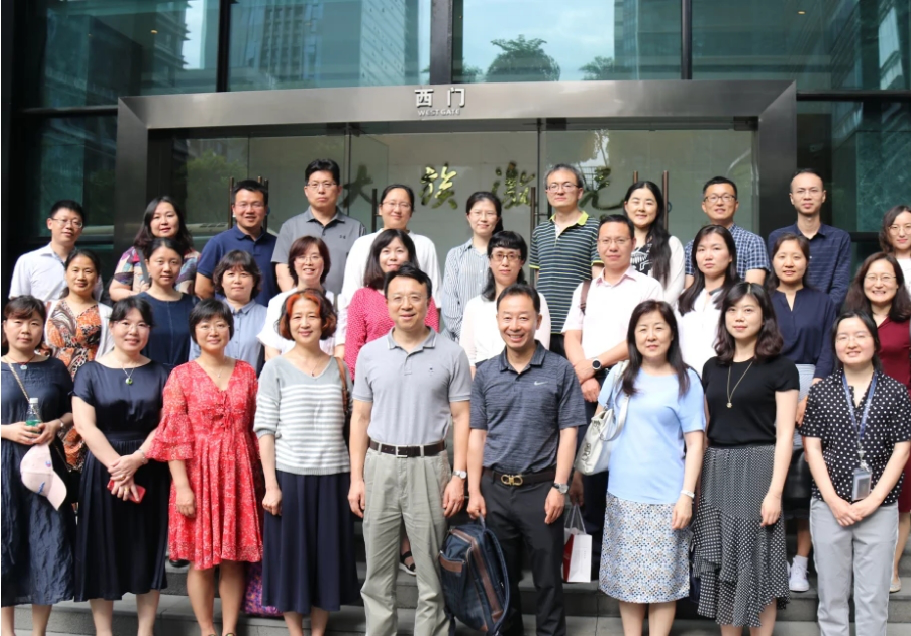 Director Wang introduced the company's development history to the delegation. In the 2F show hall, he introduced and demonstrated laser marking machine, 3D printing machine, laser precision welding machine, laser high power cutting machine, and Han's robots etc. "With the development of independent technology research, Han's Laser got so many kinds of property rights, which promoted company to achieve rapid and high-quality development", Mr. Wang said. The delegation listened carefully and asked a series of questions for laser processing technology potential application. Applause and laugh were full of the exhibition hall.
Han's Laser IPD's employees and delegation exchanged own views about laser technology development's possible opportunity and challenge to each other in forum. "Han's Laser attached great important to the protection of intellectual property rights and the cultivation of intellectual property team. Our Company have set a comprehensive system of patents application, trademarks application and copyrights protection", Mr. Wang introduced to delegation. He also pointed out that Han's Laser has set up a comprehensive reward and punishment method of intellectual property protection, which aims to reward employees with outstanding contributions.

Director Liu introduced Hans Laser's existing intellectual property achievements to the delegation. Han's Laser has applied for more than 4,000 patents, about 100 PCT applications and about 100 overseas applications. By the end of 2018 Dec. 31st, the company has obtained more than 3,000 effective intellectual property rights and nearly 3,000 effective patents. In addition, there are more than 700 software copyrights and more than 200 domestic and foreign trademarks.
Han's Laser IPD's employees communicated with delegation members for so many questions about intellectual property. It mainly includes about:
1. How to overcome the difficulties for obtaining evidence in manufacturing method patent's Infringement lawsuit;
2. How to improve the authorization rate of invention patents and speed up the process of invention patent review;
3. How to deal with the changes in utility model review standards and color protection in appearance patent.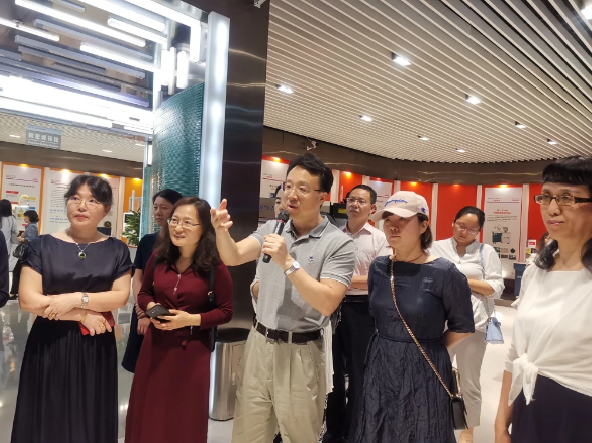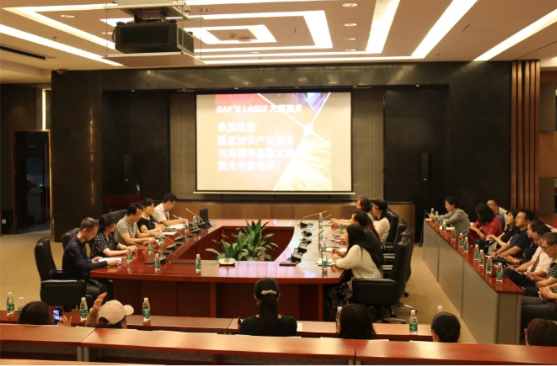 The representative of the delegation answered these questions one by one patiently to Han's Laser IPD. They also highly praised the achievements and protection awareness of Han's Laser in intellectual Property. And they hope that Han's Laser will continue to maintain the advantages of independent technology innovation and apply for higher quality patents in the future.